Hey there! I have been so bad about getting blog posts done since pretty much the beginning of December. As a mother of autistic kids that keep me on my toes non-stop every waking minute they are home, & the fact that they are only in school 4 days a week for 6 hrs each day, this exhausted mom is really having a hard time getting all 9,000 things done on my daily to do list each day.
One thing I have been enjoying this past week are all of the cardinals, bluejays, woodpeckers, juncos, chickadees, & other pretty birds that stick around for our chilly, Northern Ohio winters. Our yard has been full of them, so we have been feeding them seed & nuts daily. We do have two squirrels that are enjoying our feeding generosity, one in particular that I have named Farley (after the late Chris Farley) due to his size (from eating so much of the bird seed & peanuts) & also because he is so funny & entertaining to watch. I named the smaller gray squirrel that keeps trying to get in on the food action Spade (after David Spade.)
It may be a snowy Sunday here in Ohio, but books, tea & coffee will keep me warm today!
Thank you @williammorrowbooks for my gift copy of 'Forgive Me' by Susan Lewis! (pub 1/26).
From the bestselling author of 'My Lies, Your Lies' & many other novels, comes a story of love, family, & the price of forgiveness, for readers of Diane Chamberlain & Lisa Scottoline.
The past doesn't stay hidden forever…
In prison, Archie Colbrook spends his time writing letters. Letters addressed to a person against whom he committed terrible, nameless harm. Archie knows he doesn't deserve forgiveness. Yes, he didn't mean to hurt anyone, & sure, he was only following orders. But does that matter? He still did it.
In a small coastal town of Northern England, Claudia Winters hopes to feel safe for the first time in yrs after fleeing from her abusive husband w/ her mother & daughter. Their new life is supposed to be a fresh start. But Claudia knows the past won't stay hidden for long—& she can't help but feel that someone is watching her… & that something terrible is about to happen.
Linked by one irrevocable act of violence, Archie & Claudia's lives intertwine. Claudia can't overlook what Archie did to her family—but is forgiveness the only way to truly move on?
Tense, emotional, & gripping, Susan Lewis's, 'Forgive Me', is a spellbinding story of family & the power of forgiveness. An emotionally compelling, poignant family drama that is a perfect weekend read during these blustery, winter days. It's available now. Look for it at your local indie bookseller & don't forget, today is the last day to enter to win a copy of 'Hadley & Grace' so head to my giveaway on Instagram. Click HERE to go to that post now.
Click HERE to use BookStoreLink.com to find 'Forgive Me' & other books at an Indie Bookstore.
Click HERE to visit Mom Loves Reading on Instagram & LIKE my post there!
Click HERE to visit Susan Lewis's website.
Click HERE to add 'Forgive Me' to your Goodreads lists.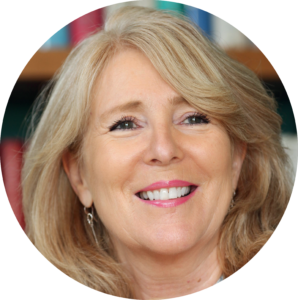 Susan Lewis is the bestselling author of over forty books across the genres of family drama, thriller, suspense and crime. She is also the author of Just One More Day and One Day at a Time, the moving memoirs of her childhood in Bristol during the 1960s. Following periods of living in Los Angeles and the South of France, she currently lives in Gloucestershire with her husband James, stepsons Michael and Luke, and mischievous dogs Coco and Lulu.